Posted on February 08, 2013 by John K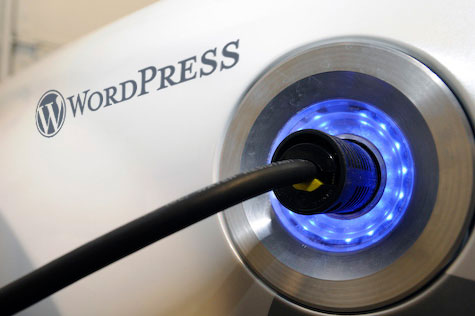 After spending many long hours planning your website, acquiring the domain and hosting and installing WordPress so you can start the work of getting it up and running you are ready to launch it. After looking at pages of themes until you found the one that closely matches the idea you have in mind the site building begins in earnest. Soon you discover that in order to make your site do what you want it to you need either a lot of experience in coding or need to find another way to get the function that you envisioned.
WordPress Plugins
WordPress plugins allow you to add many different elements to your site without having extensive knowledge of coding. If you want more fonts and options in creating pages there is a plugin. If you want your pages optimized for search engine ranking there are plugins that make it easy to do so. Slideshows, video, MP3 players and SEO plugins are all readily available and only a couple clicks away. In fact there are now nearly 20,000 plugins available to you add function and design to your site.
When you started browsing through them suddenly they all sound like such a good idea. There is a strong temptation to start downloading lots of them to experiment and decide which is best or to compare similar ones to each other and then decide. This is not a good idea.
Before You Install any Plugin
You need to check several things and take an important precaution. This is true even if you have had your site running for some time and simply want to add a feature (perhaps even more important if this is the case).
1.) Back up your database to a safe place. In the event of a catastrophe do not put your database at risk without this simple precaution.
2.) Check the version of WordPress you have installed and make sure it is compatible with the plugin you are considering. Do not assume forward or backward compatibility.
3.) Check the star rating and reviews of the plugin. If there are only a dozen reviews or downloads I would use extreme caution.
4.) Not all plugins work with all themes. This is particularly true if you had a 'custom' theme made for you.
5.) Some Plugins are not compatible with other plugins. They may work individually in your theme but when both are installed many things can go wrong. With so many to choose from it is nearly impossible to determine which have this issue in combination.
6.) Check to see if the plug in is fully functional or if it is a 'light' version that requires a purchase of an upgrade for full function.
Once you have found and installed the plugins there are still precautions to take. You will be notified by WordPress admin panel when an update is available for a plugin. Understand simply updating it may make it no longer compatible with your version of WordPress, your theme, or your other plugins. You are faced with the same situation as when originally selecting them in terms of possible issues.
A very large concern is what to do when a new version of WordPress comes out. Updating your version of WordPress without regard to the plugins installed can render you your site unusable.
You likely will need plugins in order to use your site and I am not recommending against that at all – just use some caution and back up your site and/or database before making any changes so you can recover quickly and as easily as possible from any potential conflicts.